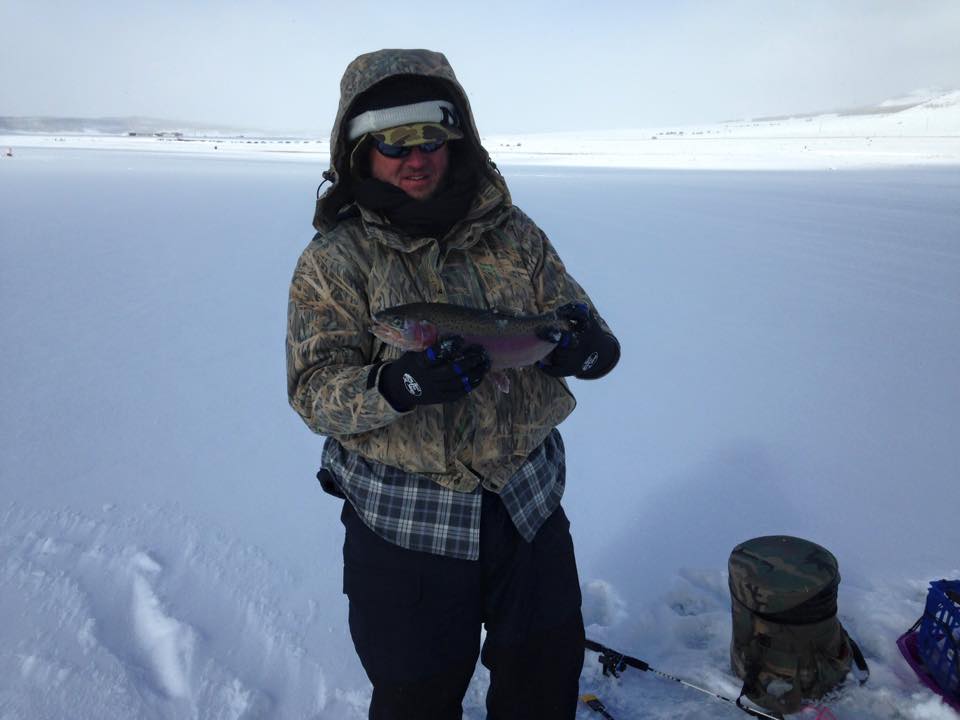 Went ice fishing at Strawberry Reservoir with my brother on Saturday.  There were several reports around the web about people out on the ice around the Chicken Creek East area, so that's where we chose to go.
The ice was consistently about 4″ think in the few spots we tried there.  The morning was beautiful, but as the day went on the wind picked up.  As long as we kept our back to the wind it wasn't a big deal.
Only caught one fish, but had a few subtle short strikes.  The one fish caught was a fat rainbow that got cooked up for dinner Sunday night.
We had a good time.  I'm looking forward to getting back out there.